Hey Guys,I am back with another amazing article.I am really sorry from last few months i am not working regularly and posting articles once or twice in a month but now i will try my best to keep posting interesting articles thrice a week so in this blog we are going to talk about best android paid apps available on playstore.These apps are really useful and worth buying.If you love to use your android device whole the time then you should must try these apps so without wasting anymore time lets move on the topic.



Hide
This app is really awesome for securily hide blue tick in whatsapp.If you don't want others to know that you are reading their messages, Hide – Blue Ticks or Last Seen is made for you! Recover back your privacy on social networks and chats with this amazing app. You now have the freedom to read your friend's incoming messages incognito, without leaving any last seen notice or blue double checks, and it works for all the top messaging apps.
Finally! No more read receipts, no check marks, no blue double tick or last seen! Hide – Blue Ticks or Last Seen is really easy to use: when you receive a message from one of these messenger apps, it will also be received in the Hide – Blue Ticks or Last Seen application. There, you can read it freely, whenever you want, without having any of your friends knowing that you have seen it.You can download this app from the following link;
Voice Changer
This app is really awesome if you wanna prank your friends by changing your voice into girl or women voice.Application that makes reading using the voice of the translator woman, generating an audio voice that can be shared with your friends.
For example you can send the audio with the voice of the translator's woman to your friends on WhatsApp
Best and funny text to voice tts app
 Very fast
You can share audio with your friends
Easy to use and lots of accent
Unlimited text/voice
 Male and Female voices
 Text to Speech for books, texts, article, news.
 Share audio with all your family and friends
WAMR
We all know that a user who is sending a message on WhatsApp can delete the message within 1 hour of sending the message. So it is very annoying for the receiver to see such things and they feel if they can see the deleted messages. So here we found an app on Google Playstore that can help you to recover the deleted messages including any type of media file. The name of the app is WAMR: Recover deleted messages & status download, the app also helps to download anyone's status from WhatsApp.



Messages are encrypted on your device so WAMR can't access them directly.
The only solution available is to read them from the notifications that you receive and create a message backup based on your notifications.
When WAMR will detect that a message as been deleted, it will immediately show you a notification!You can download this app from the following link
WhatsLog
This app is my favourite app for tracking someone online activity on whatsapp.Your best assistant in online time tracking last seen. We will show you the WhatsApp online for the last time, show all the WhatsApp statistics online for you! Wasap Tracker, use of WhatsApp tracker application online – what you need! With your permission, we will inform you about the pros and cons of the profile. In our WhatsApp tracker, you can change the notification sounds to the ones you want for each profile. At any time you can withdraw the application agreement and not use our application, the data is stored on a secure protocol, everything is safe!You can download this app from the following link.
Pro Cam X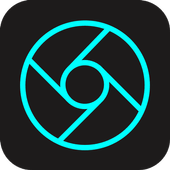 This App is my one of favourite app for clicking sharp images and videos on smartphones..ProCam X will turn your phone into professional camera wanna be, with full control over exposure, focus, white balance, ISO and another features like a professional camera, which can bring your mobile photography to the next level. Take the best capture of your photo and even record your video in high resolution.



It's excellent fast camera features perform quickly giving your fast camera performance which is able to take many pictures at some interval in burst mode, very useful for creating stop motion or time lapse video
Create photos with different effects and another pro hd camera pro features like manual exposure lock, manual ISO, white balance, hd camera pro grid view, golden ratio grid, etc. and reach the highest level of photography with this professional camera and fast camera hd.You can download this app from the following link.
SpamBox
• Cannot access a piece of content because you have to log in with your email first?
• Why do I need to give my e-mail address just to download free giveaways?
• Want to try out some new service but don't want to use your real email address?
Just install SpamBox and create anonymous email address that you can safely use for web forms, app signups and any other places you'd like to protect your privacy! One-click install, no questions asked! Your SpamBox email address is not temporary like in some other services; your address will be alive as long as the app is installed!You can download this app from the following link.
Fake Story
FakeStory can create fun and unique fake instagram stories for prank and share them with your friends for fun . You can create who viewed my profile and add different accounts under your story as if you had viewed them. It can be a a famous person or a friend. You can create your own full screen fake story. The scandal may make it look like you have inadvertently shared a picture or a friend's picture. You can create a story in the name of someone else. It is as if a famous and certified person can share a photo or video of you or a friend. You can add snapshots to the photos you took at that moment by using the photos you selected from the camera roll or the photo button inside the app. FakeStory offers all of these to you free of charge.You can download this app from the following link.
I hope You guys enjoyed this article if you like this make sure to subscribe topicboy.com and share our blog with your friends and family thank you